News
New Zealand artist pays tribute to Rob Stewart and Sharkwater
Posted: March 27, 2017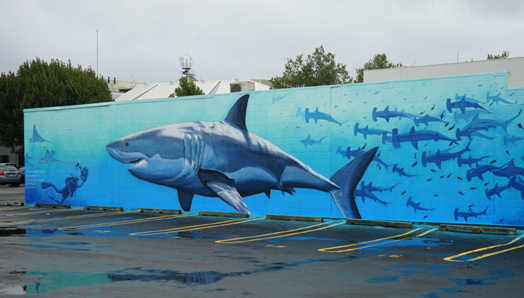 Ocean conservation foundation PangeaSeed has gathered 30 artists from around the world for Oceans Festival Sea Walls in the coastal city of Napier in New Zealand.
A mural depicting a diver filming sharks was designed and painted by New Zealand artist Freeman White as a tribute to late Sharkwater filmmaker Rob Stewart.
Freeman had help from student John Berryman, who was a volunteer for the festival. The mural also features Hammerhead sharks, which were Rob's favorites. The piece includes a quote from Rob that reads: "Conservation is the preservation of human life on earth."
The mural was painted in five days during the festival from March 20 to 25 and is Freeman's largest mural to date at approximately 23 x 4 metres.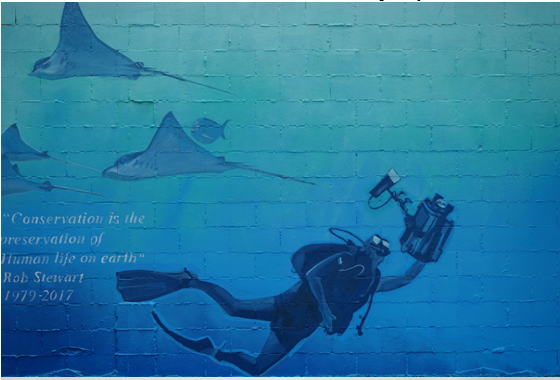 Freeman told us he was approached by Tre Packard, the founder of PangeaSeed, saying, "Tre approached me with the idea of creating a tribute to Rob and his amazing work it the field of shark conservation. I was deeply affected when watching Sharkwater and felt that it would be a great honour to paint a mural in tribute to Rob."
Rob went missing during a dive in Florida on January 31, 2017. He was working on a sequel to Sharkwater at the time. The sequel, titled Sharkwater: Extinction, is still in production and will be completed by his team to honor his memory.